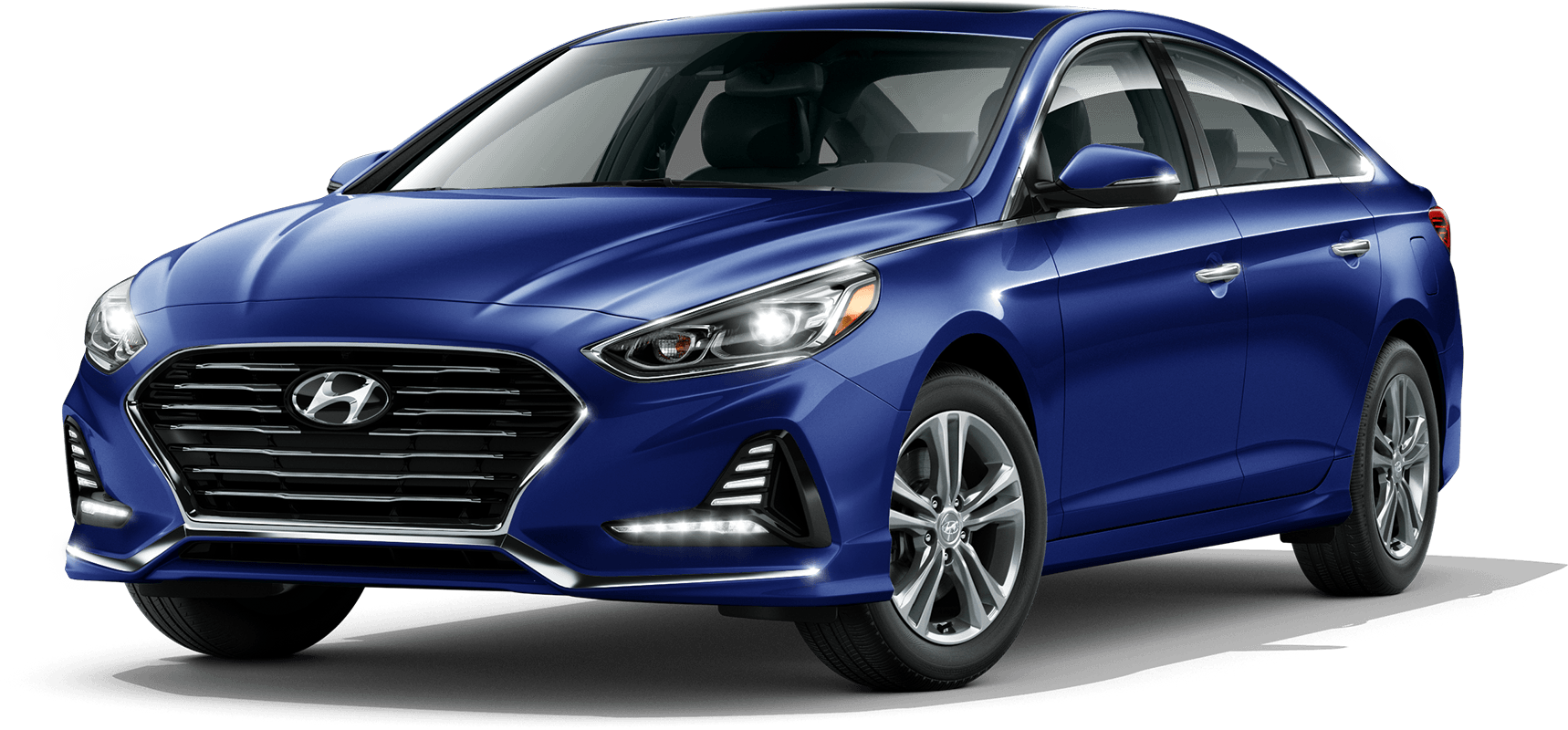 With a long list of standard features, classy styling, advanced technology, and an extensive warranty, the 2018 Hyundai Sonata is an easy choice to make. This year, the Hyundai Sonata gets new styling inside and out along with an updated suspension and improved ride quality. In addition, there are new advanced safety features on each model.
There are seven trim levels available on the Sonata: SE, Eco, SEL, Sport, Limited, Sport 2.0T, and Limited 2.0T.
Performance
There are three engines available on the 2018 Sonata. The first is a 2.4-liter four-cylinder rated at 185 horsepower and 178 lb-ft of torque that is paired with a six-speed automatic transmission. The turbocharged 1.6-liter outputs 178 horsepower and 195 lb-ft of torque. A turbocharged 2.0-liter four-cylinder delivers 245 horsepower and 260 lb-ft of torque and comes with an eight-speed automatic transmission.